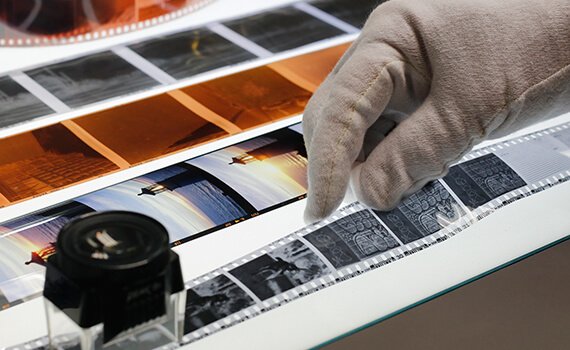 You can place orders for film development and get them developed at our in-house lab. Prabhu Photos, Bangalore has a long history and over 4 decades of experience in processing of photographic films in various chemistries. A specialist team, reputed for consistent and quality oriented services in film development. We have been internationally certified by Kodak as a Q-Lab member for film processing along with a Pro-Lab certification for professional printing services as well.
Why risk your precious rolls? Extensive monitoring and scientific approach by the lab ensures excellent film development results, one that longs to be appreciated many years later even!
How the film development service works:
■ Once the order is placed, please make a note of the 5 digit order number.
■ The order number needs to be mentioned in the package and sent along with the film rolls to our lab. The postal address is mentioned on the
 

Contact Us

 

page.
■ It is the customer's responsibility to ensure the films arrive at our lab safely.
■ Expected time to complete film development orders is upto 14 business days from the date of receiving the films.
■ Customers would receive a download link through WeTransfer.com to their registered email address to download the digitized negatives (applicable only if film scan service is opted). Download link is valid for two weeks, post which images will be auto deleted from the system.
■ Return postage charges of Rs.200 (flat) would be applied for every order; to return the developed negatives back to the customer.